Tailored eye care plans for each individual.
WORLD CLASS TECHNOLOGY, HOMETOWN CARE
Sawyer Eye Center is committed to offering state-of-the-art surgical and pre-op testing equipment. From LASIK eye surgery to cataract surgery to glaucoma care to the treatment of corneal diseases, Sawyer Eye Center utilizes the highest level of laser technology available. Our doctors are always  up-to-date on the newest treatments and surgical techniques. If you are looking for the leading experts in eye care, LASIK, and cataract surgery in the Weatherford/Granbury area, then call us today!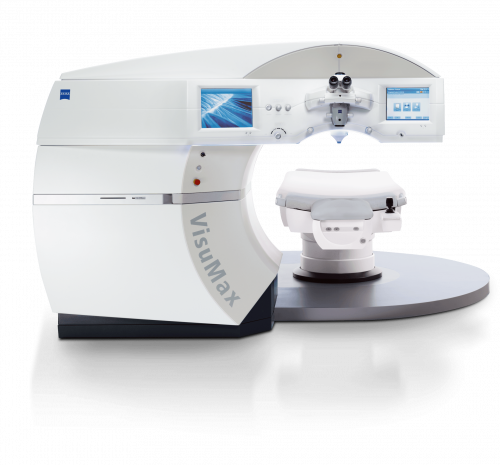 Are You a Candidate for Laser Vision Correction?
See if LASIK or SMILE is right for you! Take our Self Test and our staff will contact you about your results!
Simple & Life Enhancing Procedures
Laser-Assisted Custom Cataract Surgery
We offer state-of-the-art surgical technology to remove cataracts and simultaneously correct astigmatism, distance vision and near vision.
Glaucoma is one of the most serious yet most treatable eye conditions. We offer traditional eye drop treatments as well as Selective Laser Trabeculoplasty (SLT) or surgery for patients who prefer to avoid drops.
Macular degeneration is a leading cause of vision loss. In many cases, the process can be slowed down or even reversed with timely intervention.
Diabetic retinopathy is a common eye disease best managed with early detection. We recommend yearly eye exams for all our diabetic patients.
Visual floaters can cause symptoms ranging from a minor nuisance to a debilitating problem. Sawyer Eye Center leads the way as one of the fir st clinics in the nation to offer low risk, in-office, laser floater treatment.
We offer the latest advancements in cornea disease treatment, including both partial and full corneal transplants.
Dry eyes are an extremely common problem for many people. We offer a multitude of treatments and customize a treatment plan for your eyes and lifestyle.
Lasik and Advanced Vision Corrective Procedures
We are excited to offer blade-free, all-laser LASIK and other state-of-the-art refractive surgeries.
The intricacy of the human eye has often been cited as evidence of design by

 a purposeful Creator. Even Darwin confessed, "The eye to this day gives me a cold shudder…," because of its inexplicable, irreducible complexity and contradiction to his theories. Common objects that resemble the eye haunted him to the point that he wrote, "The sight of a feather in a peacock's tail, whenever I gaze at it, makes me sick!" 
However, for those of us who believe all of nature and even our own steps are ordained by a wise and loving Creator, the intricacy of the human eye, like the feather of the peacock, is a thing of beauty to behold. Whether the thought of this extraordinary sphere fills us with awe and wonder or gives us a cold shudder, we all agree that vision is one of our most important and cherished senses. At Sawyer Eye Center we consider it a great privilege and responsibility to care for your beautifully complex gift of sight.