Upgrade Your Vision with Advanced Vision Correction
Take the first step toward clear vision by scheduling an evaluation or taking our LASIK Self-Test.
Are You a Candidate for Laser Vision Correction?
Contact Us Today to Schedule A LASIK Consultation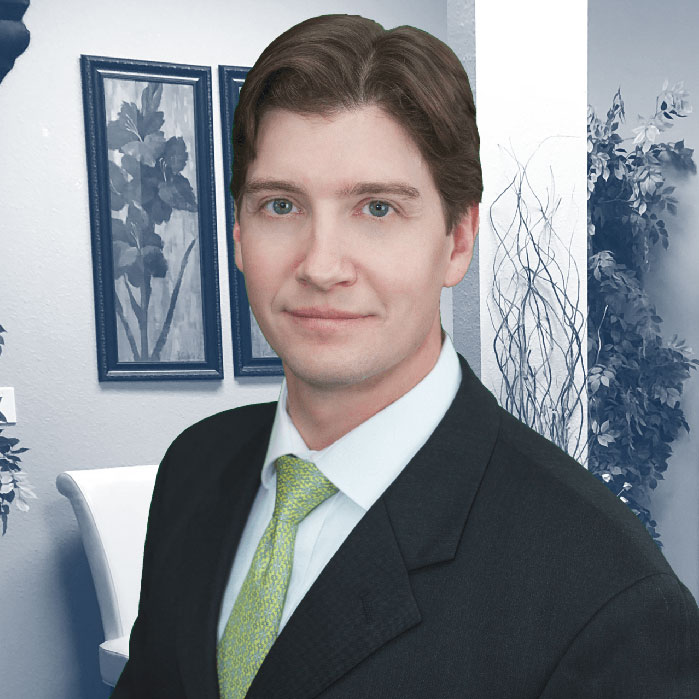 William Sawyer, DO is a board-certified fellowship trained ophthalmologist. Dr. Sawyer specializes in the diagnosis and treatment of corneal and ocular infections. Before medical school, Dr. Sawyer graduated Magna Cum Laude with a Bachelor of Science in Biochemistry from Abilene Christian University, in Abilene, Texas.

He graduated from the University of North Texas Health Science Center- Texas College of Osteopathic Medicine in Fort Worth, Texas. Dr. Sawyer served his ophthalmology residency at Grandview Hospital in Dayton, Ohio. He went on to advance his training by completing a fellowship in Cornea and External Diseases of the Eye at The Ohio State University.

Dr. Sawyer is a three time recipient of the Patrick Murray Award in recognition for the highest ophthalmology exam scores among osteopathic physicians in the United States. During his time at Ohio State he was recognized as The Teaching Fellow of the Year for his ability to teach residents and further their knowledge in ophthalmology.
Caleb Sawyer, MD, is a board-certified comprehensive ophthalmologist—a medical and surgical eye physician. Dr. Sawyer graduated from Granbury High School before attending Abilene Christian University where he graduated Summa Cum Laude with a Bachelor of Science degree in Biology.

He then attended Texas Tech University Health Sciences Center where he received a Doctorate of Allopathic Medicine (MD) and Masters of Business Administration in Health Organization Management in 2002.  He then continued his medical training at Texas Tech completing an internship in Internal Medicine and a residency in Ophthalmology in 2006.

Dr. Sawyer is an active fellow of the American Academy of Ophthalmology, Texas Medical Association, and the Texas Society of Eye Physicians and Surgeons.  He is proud to provide care to our military veterans through collaboration with the VA medical system & is also committed to providing critically needed eye surgery through medical missions to developing countries.
LASIK is the safe and effective treatment for correcting common vision problems such as nearsightedness, farsightedness and astigmatism. LASIK can eliminate the need for glasses and contact lenses by permanently restoring your vision.
‍
During laser eye surgery, lasers are used to cut and reshape the cornea. Reshaping the cornea will allow your eye to better focus light rays onto the retina, which will significantly improve your vision. The corneal flap gets lifted as the cornea gets reshaped before it is closed back and begins to heal on its own. Numbing eye drops make the procedure a lot more comfortable. LASIK only takes about fifteen minutes from start to finish and the results are permanent and lifelong. Results typically yield 20/20 vision or better.
SMILE Laser Vision Correction — the next generation beyond LASIK
Performed only at premier LASIK clinics across the country, SMILE (Small Incision Lenticule Extraction) is the latest innovation in advanced vision correction. SMILE is the world's newest vision correcting technology offering shorter recovery than blade-free LASIK.
‍
Unlike LASIK, there is no flap creation, allowing individuals to resume activities such as swimming and sports as early as the next day. It also helps reduce or eliminate dry eye that can occasionally be caused by LASIK.

Contact us today or take the self-test to learn more about SMILE and see if you're a candidate!
925 Santa Fe Dr., Ste. 105
Weatherford, TX 76086
950 Whitehead Dr.
Granbury, TX 76048